Aarhus based company takes part in developing incubator for functional 3D cell culture
Develco, a company with focus on innovative technology solutions, has developed the advanced high-tech incubator ClinoStar in a close and constructive collaboration with biotech company CelVivo.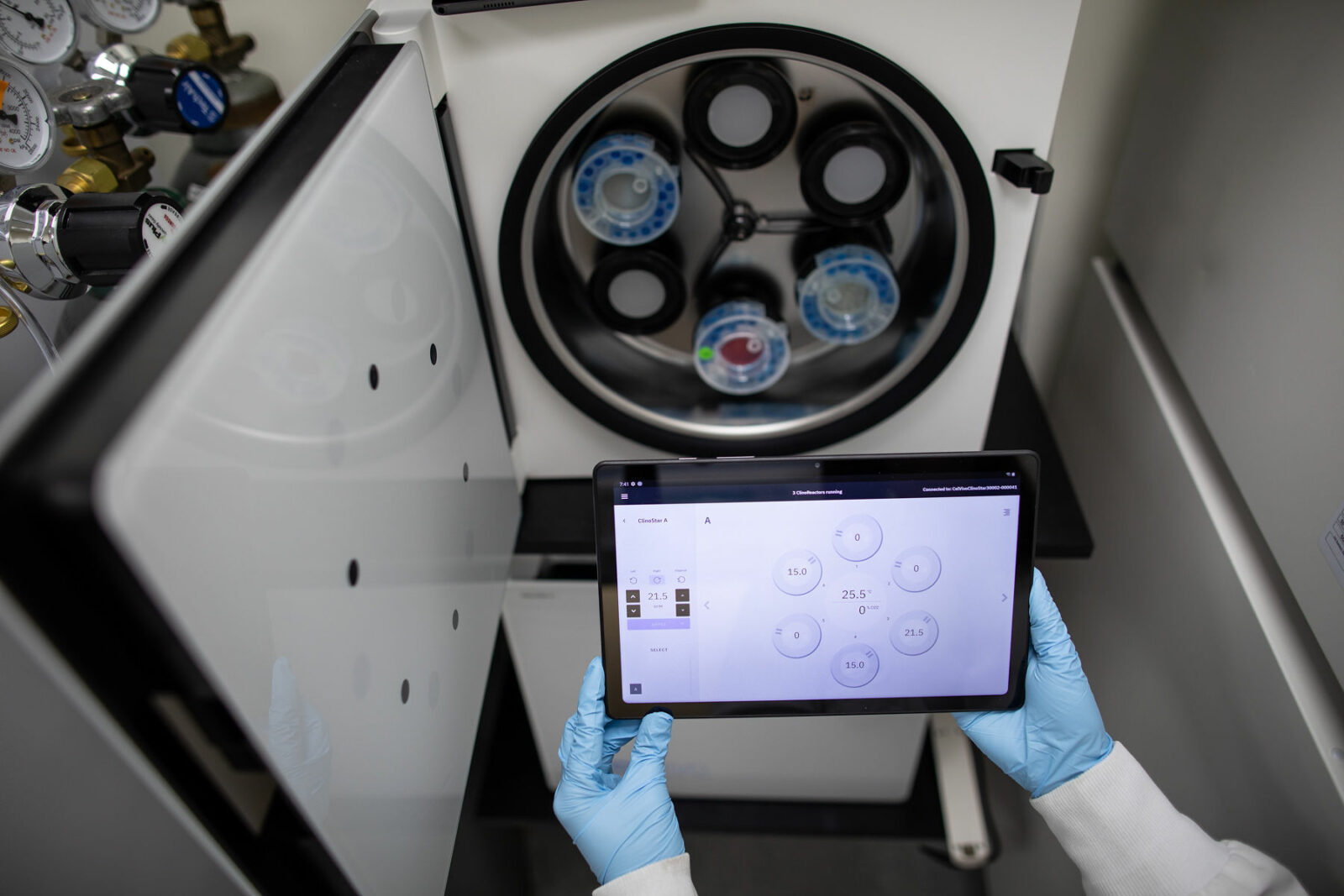 Clinostar is an easy to use clinostat-based incubator for growing 3D cell cultures. The cells are grown in a bioreactor that is gently rotating which makes it possible to grow 3D cell cultures with minimal mechanical stress and strain, and over a very long time period.
The advantage of this method is that the 3D cell cultures grown this way show a previously unattainable consistency with in vivo tissue material, and thus are the ideal models for research within cancer, medicines and basic research at universities and research laboratories.
The basic idea of ClinoStar was created when the two founders of the biotech company CelVivo, who both have a solid research background from different universities, started building the first prototypes themselves.
The prototype became so popular among their research colleagues that CelVivo wanted to develop a more holistic solution which in one integrated unit creates the possibility to work with cells which can regain their in vivo physiological features and thereby behave as in human beings.
This became the beginning to the close collaboration with Develco.
"For CelVivo, the cooperation with Develco has been a very good match between cell biology and technology. The collaboration has been based on trust, responsibility, and the best decisions with ongoing preparation of technological requirements specifications throughout the development process" says Søren Alnøe, COO at CelVivo.