Doctor receives funding for test of AI-based tool for clinicians
Ulrick Skipper Espelund, a doctor at Horsens Regional Hospital, has received funding from the innovation platform BETA.HEALTH to test a new digital solution for tracing of critical illness using artificial intelligence (AI).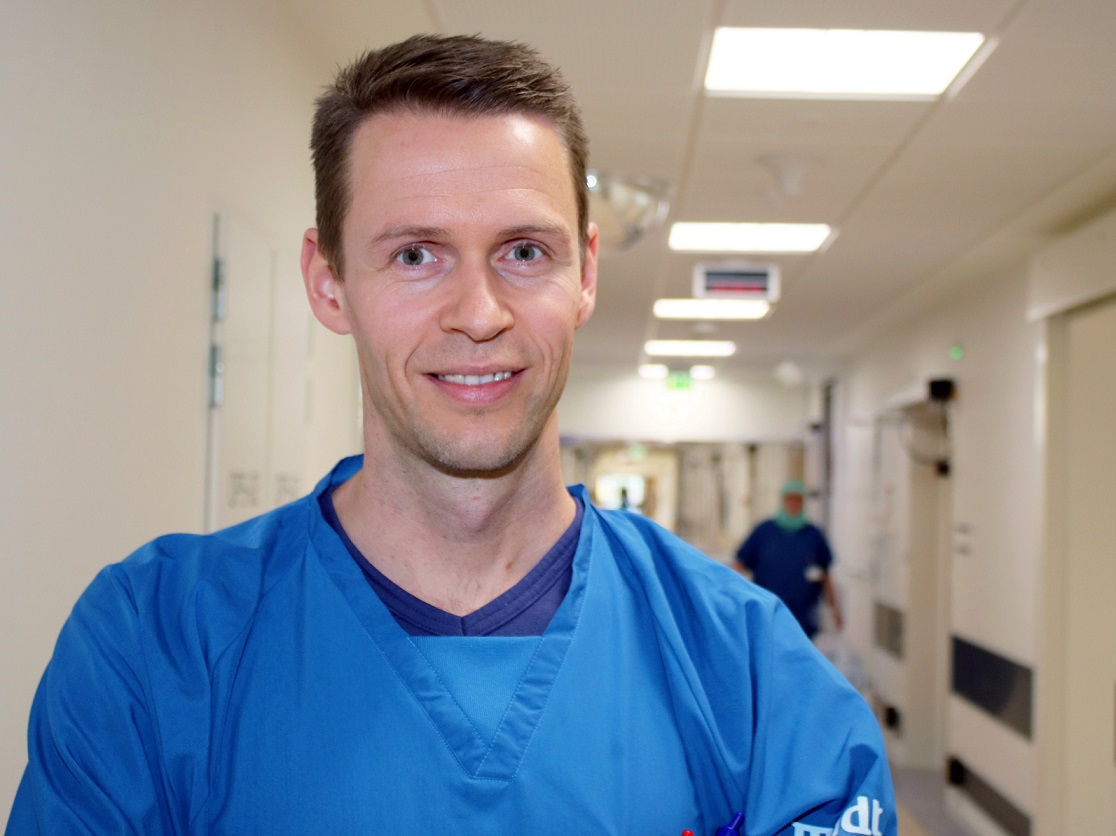 31.08.2022
Ulrick Skipper Espelund has received DKK 500,000 and consultancy support to successfully implement this digital solution at selected clinical departments.
A digital solution, which is now ready for testing in clinical practice, can be used to identify patients at risk of developing critical illness faster than today.
This means that the treatment team can be supported to initiate the right treatment at an earlier stage.
- The system is now ready to be tested in real life and with this funding it is possible to implement this digital solution at selected clinical departments. In this way, the digital solution will benefit patients and clinicians, says Ulrick Skipper Espelund, staff doctor at Department of Anaesthesiology and Intensive Care at Horsens Regional Hospital and Associate professor at Department of Clinical Medicine at Aarhus University.
- We are grateful for the support for this project, which is part of a larger AI project +priokritisk. We have worked towards a solution for implementation for quite some time. It is an important milestone to start the implementation phase.
A new way of using health data
The AI project +priokritisk supports the testing of new technologies in the public sector. The project is based on a technology where AI is tested to trace early critical illness.
The model is developed by Enversion A/S, specialists in developing AI software, in collaboration with Horsens Regional Hospital and Danish Life Science Cluster and it has been tested on 170,000 hospital admissions at Horsens Regional Hospital. Access to data has been available through the research project TVÆRSPOR, focusing on gaining knowledge of unplanned admissions and readmissions to target cross-sectorial efforts and collaboration.
Previously, a scientific group behind the +priokritisk project has demonstrated how the model was able to identify patients at early stages of critical illness. In the future, the project will contribute to the current digital transformation to free resources among clinicians by applying digital support tools.
- As clinicians we are used to search ourselves for information to identify patients developing critical illness. It is exciting to test what happens when we are supported in this work by digital solutions. My hope is that this project will benefit patients when we use their own data to optimise the disease pathway, says Ulrick Skipper Espelund.