Equillibrium Diagnostics and Commersialization & IP
- A Spinout Example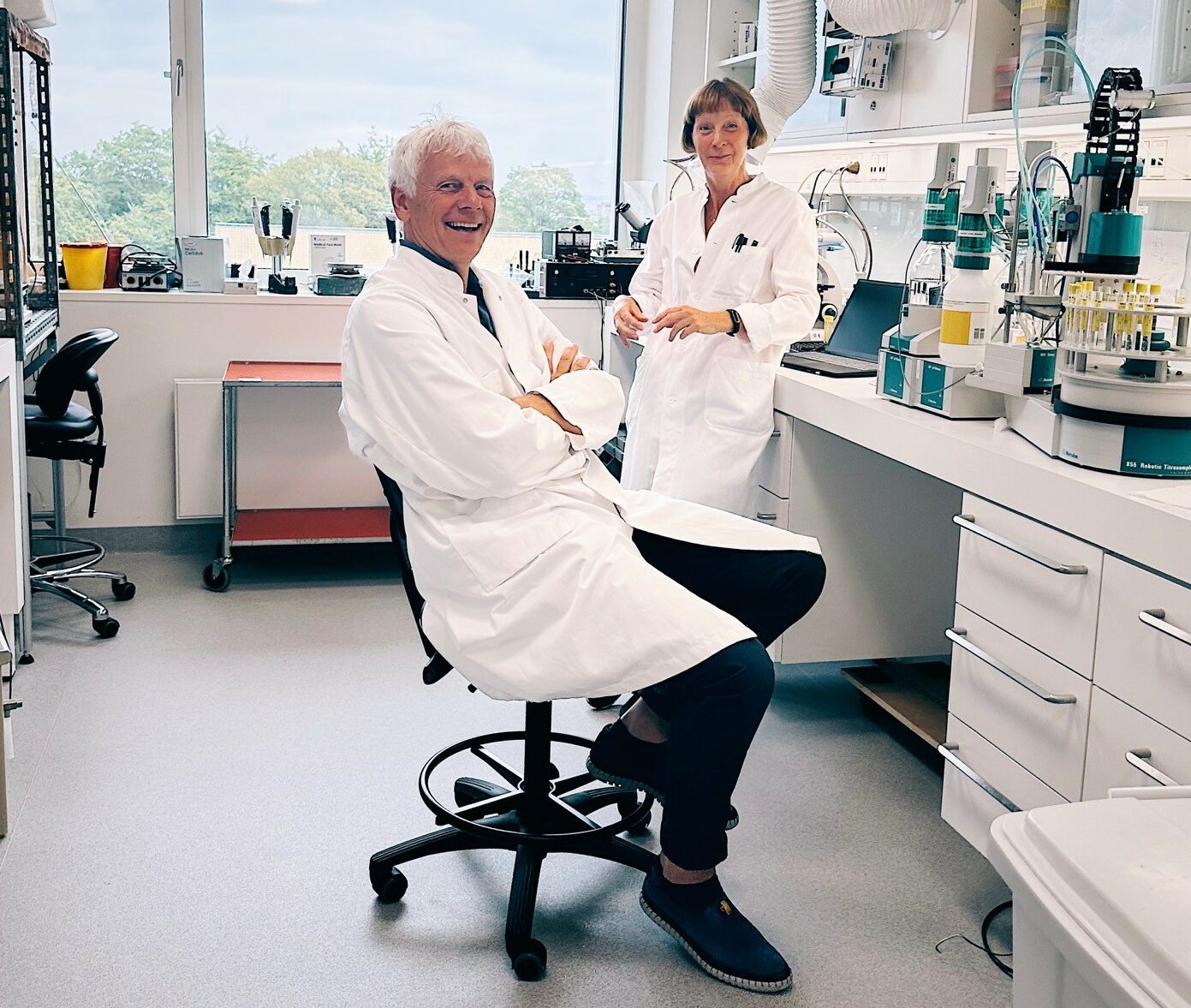 The Story
Meet medical doctor and researcher Jens Georg Leipziger from the Department of Biomedicine at Aarhus University. In collaboration with a group of researchers he has invented the UABA - Urin Acid Base Analyzer. The machine analyzes urine from patients with Cystic Fibrosis. The results are so good that a spinout company called Equillibrium Diagnostics was born out of it.
The team behind Equillibrium Diagnostics:
Jens Georg Leipziger (MD, Professor)
Peder Berg (MD, Phd)
Mads Vaarby Sørensen (Assoc. Prof.)
Claus Hansen (Serial Investor)
Patent for the Machine
In order to secure the rights for the Urin Acid Base Analyzer, Jens Georg Leipziger and his team reached out to Commercialization & IP (former Technology Transfer Office) to get a patent. This process challenged the team in new ways, and having Commercialization & IP as a central, accessible actor in the health ecosystem was an important key to securing the patent. To be able to seek investments later in the company's process, the patent is used to protect the product from beeing copied - making it a more secure investment.
At the end of the day idealism is the driver
The researchers are excellent at what they do. But the commercialization process was a different challenge. Their motivation is clear, though: they are idealists, and if their invention can make a difference in the real world - then that is the fundamental goal. And that is what keeps them going as researchers.

Watch the full story on Equillibrium Diagnostics in the video below.