Major health care partners in the Aarhus area in Denmark stand together in new community
A new ecosystem, Health Innovation Aarhus, will put the Aarhus area on the health innovation world map.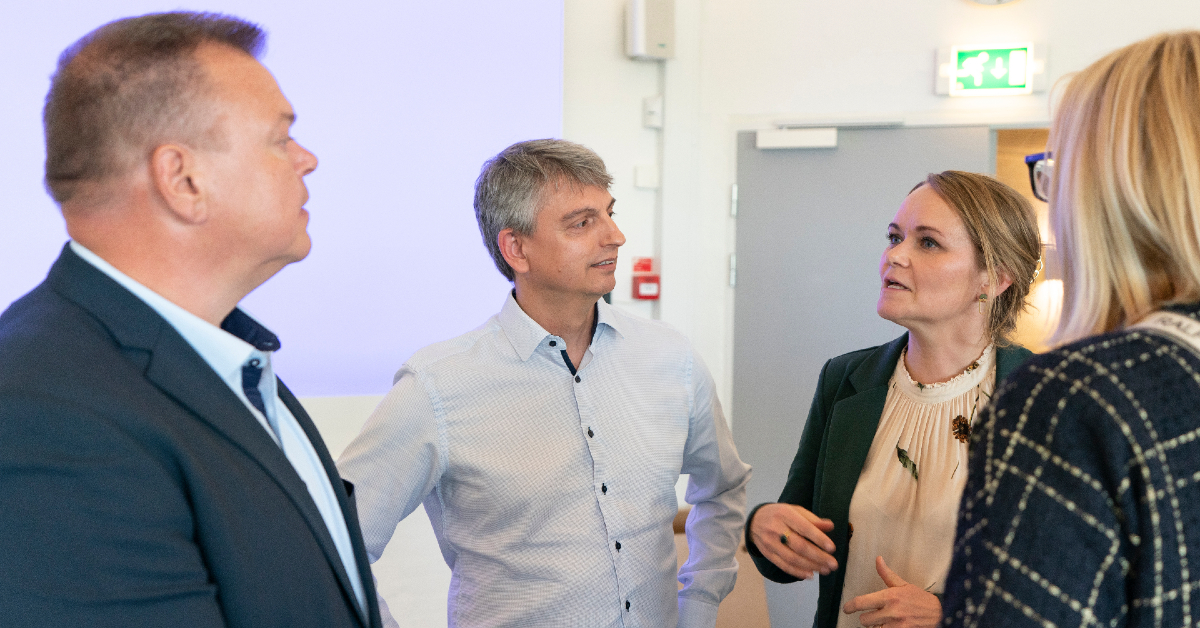 10.05.2022
Recently, leading health and knowledge institutions as well as innovative businesses in Aarhus presented their joint branding site www.hia.dk.
In 2020, the idea of a strong community among health partners in the Aarhus area was established between the founders Aarhus University, Aarhus University Hospital, INCUBA, Aarhus Municipality and Central Denmark Region. Since then, several private businesses have become part of the branding partnership and the goal is to get more partners on board.
The purpose of Health Innovation Aarhus is to attract even more investments, international businesses, start-ups, students, researchers, developers, and talents from other professions to the Aarhus area, which already has a strong position in health innovation.
- In recent years we have been considered the Silicon Valley of health innovation. We have strong partners such as Aarhus University and Aarhus University Hospital and long-standing traditions for public and private partnership collaborations, which makes it possible for health innovation to grow even bigger, says Henrik Jespersen, Senior Vice President, Systematic, the company which has e.g., developed the electronic health record used by all hospitals in Jutland and Funen.
- Health Innovation Aarhus is an ecosystem of the partners and stakeholders, which can turn solutions from innovation projects into actual health care solutions benefitting health care staff, citizens and society – and contribute to solving the challenge with shortage of staff, says Karen Skjerbæk Jørgensen, Vice President, Trifork, which is behind several digital health care solutions such as the Shared Medicine Card.
A necessary step for the future health care system
For the first time, health care partners go together in a joint branding collaboration in the western part of Denmark. The Aarhus area and the entire Central Denmark Region will try to be more attractive and internationally known. The partnership will also meet needs with more elderly and a higher need for health care solutions in Denmark.
- We need a health care system where we get as much health for our money as possible. If we are going to meet the needs and demands for e.g., digital solutions within our budget, we need new solutions at hospitals as well as in elderly and home care. We need strong partnerships between health care, knowledge institutions and businesses. We already have these partnerships in the Aarhus area, and they have the potential to grow even more, says Anders Kjærulff, Head of Corporate Management in Central Denmark Region.
- We have an unmet potential for even stronger cross-sectoral collaborations e.g., enabling researchers at the university – and we have many researchers at our Faculty of Health – to translate their research into innovation and spin-out businesses. The new Health Innovation Aarhus collaboration can contribute to strengthen this platform and we need this facing drastic transformations in the future health care system, says Anne-Mette Hvas, Dean at Health, Aarhus University.
With the launch of a joint Health Innovation Aarhus website, www.hia.dk, health partners have a platform to showcase and communicate the many possibilities the Aarhus area has to offer and, in this way, attract future employees, investors, businesses, start-ups, specialists and students.
Several well-established Aarhus businesses and other partners are already a part of Health Innovation Aarhus. Among the partners are Trifork, Danish Life Science Cluster, Emento, Enversion, Systematic and The Link which launch the branding site together with Aarhus University, Central Denmark Region, Aarhus University Hospital, INCUBA and Aarhus Municipality.
Facts about Health Innovation Aarhus
• The Health Innovation Aarhus partnership was established in 2020 by Aarhus University, Aarhus University Hospital, INCUBA, Aarhus Municipality and Central Denmark Region. During the process, the partners have consulted, among others, Invest in Denmark and Central Denmark EU Office, CDEU.
• At the launch of Health Innovation Aarhus in the beginning of May 2022, the steering committee consisted of Systematic, Trifork, Emento, Enversion, Danish Life Science Cluster and The Link.
• All businesses and other partners working with health innovation in already established partnerships in the Aarhus area and in Central Denmark Region can join the partnership.
Don't hesitate to reach out to us if you are curious about HIA or want to join our partnership.