The hospitals in the Central Denmark Region open their doors to the public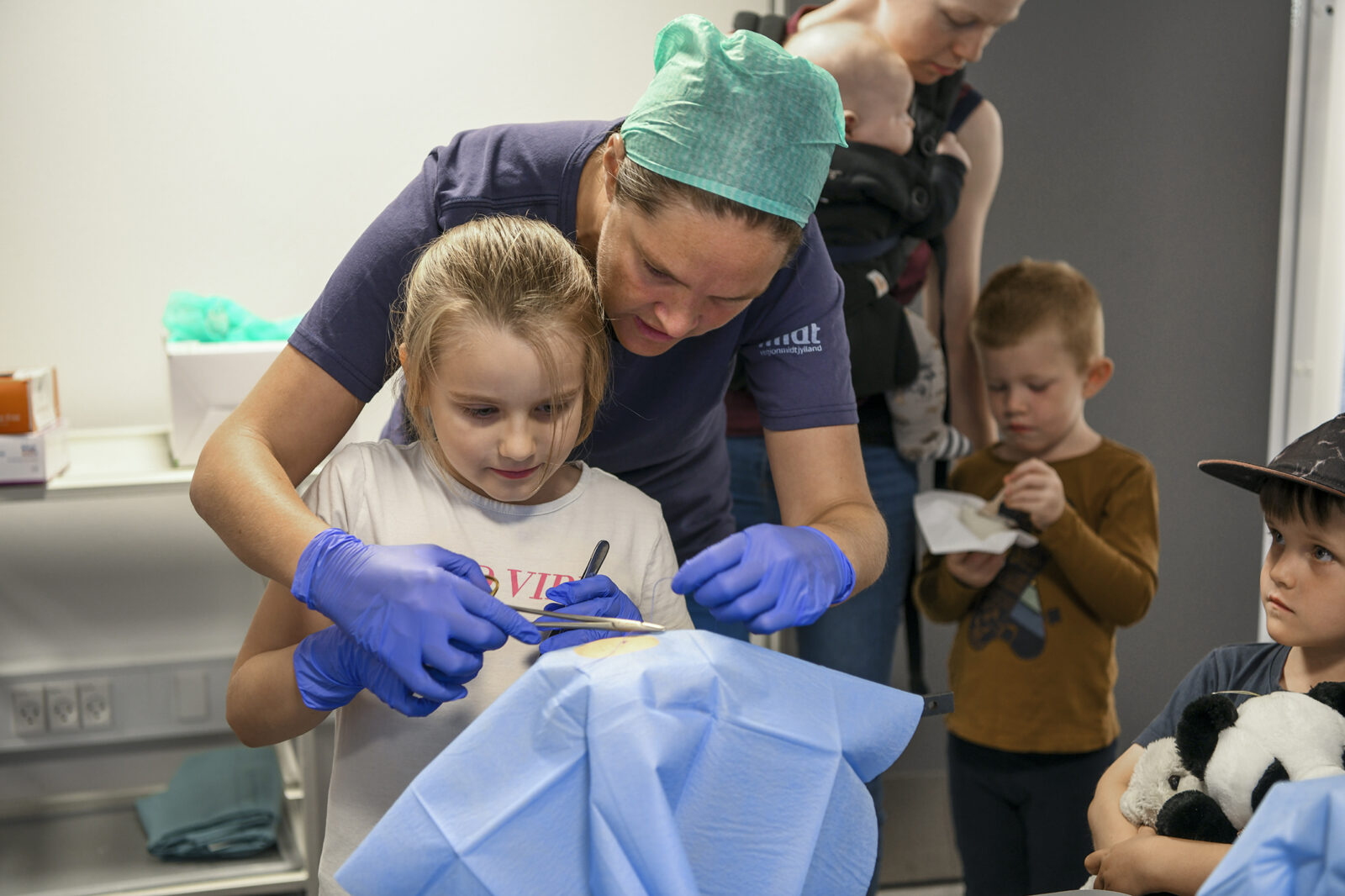 Donation, 1,3mill til forskning fra Kræftensbekæmpelse
The hospitals are opening their doors to let everyone who is interested in. If you are curious about the development of your nearest hospital or want to learn more about working with health care as a doctor or a nurse, stop by on the 3rd of September 2023.
Do you wonder how hospital food actually tastes in 2023?
Or do you have concerns about how the hospitals work to become more sustainable and green?
Then find your nearest hospital and check out their programme.
Children can also bring their teddybear and get a teddebear health check! It is also possible to see and visit an ambulance from the inside.
When you enter the hospital, you will meet and greet all the different hospital staff. They will help you understand the different instruments and appliances that are used daily in the different departments.
Visitors will also be invited to try surgical handwork - not on a human, but on a piece of pork!
Join the open house invitation on September 3rd 2023, which is taking place in these hospitals below. Click the individual links to learn about time and programmes in the different hospital events:
Randers: https://tinyurl.com/2sn7wdrh
Viborg: https://tinyurl.com/536evv4w
AUH: https://tinyurl.com/3cep8xsh
Gødstrup: http://tinyurl.com/3at54f9t