Speed dating for health actors in the Aarhus area
Businesses and other actors specialising in health solutions form closer ties.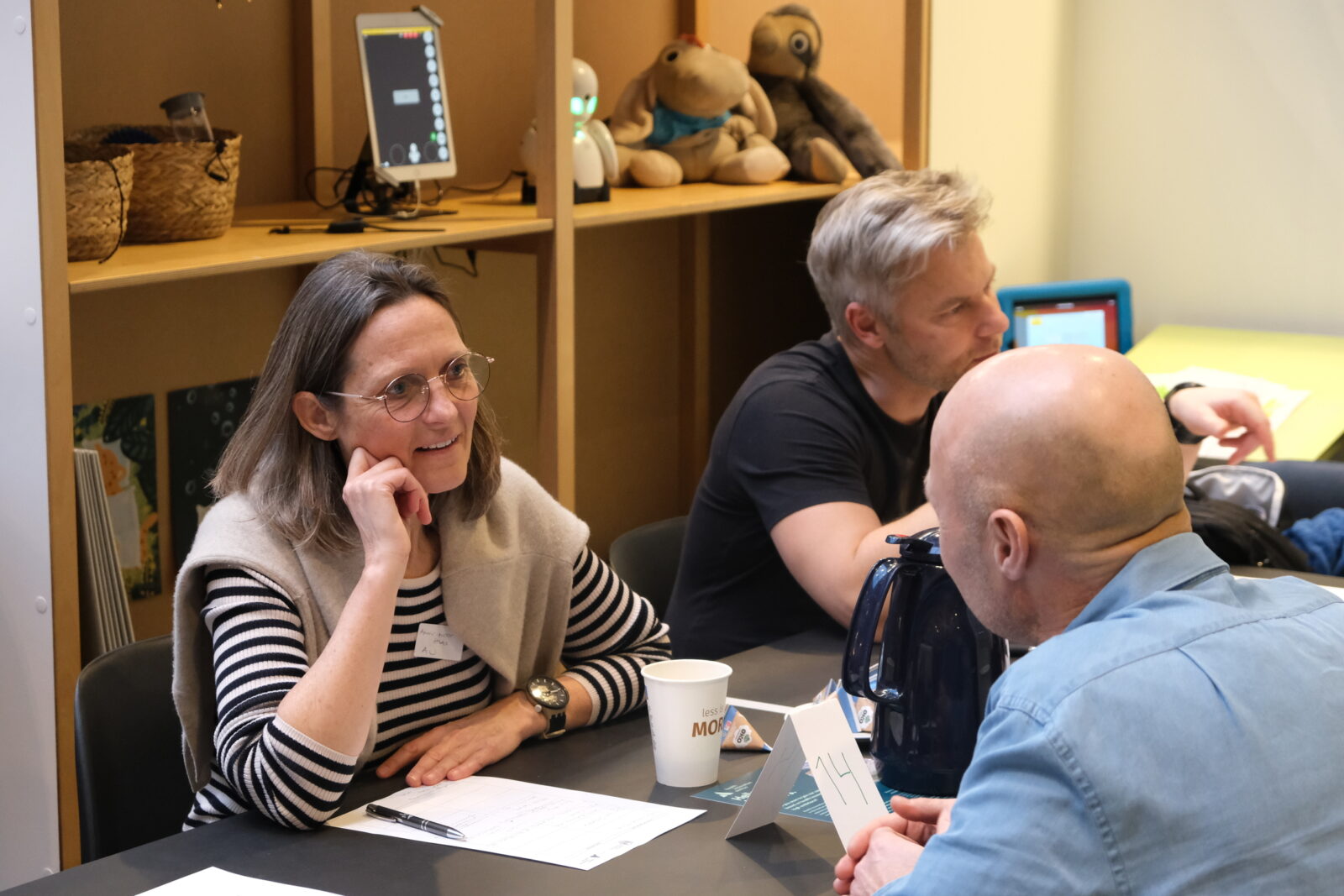 Businesses and other actors specialising in health solutions form closer ties. Health actors recently speed-dated at DokkX in Aarhus in order to strengthen their collaboration and prepare the ground for innovation in the branch. This was the first event of its kind – but not the last.  
A large number of visit cards, e-mail addresses and LinkedIn profiles were exchanged when approx. 37 participants from 30 organisations working with health service innovation "speed-dated" one another.
Behind the event was the Health Innovation Aarhus partnership (HIA) and Aarhus Municipality. The whole event took place in Aarhus Municipality's activity room for welfare technology, DokkX, at Dokk1 in Aarhus.
- Dates were limited to only four minutes, and yet I came away with new contacts and new knowledge. It was a really interesting experience – in just one room – with a wide range of businesses and products within health solutions coming from a relatively small area, says Karen Skjerbæk Jørgensen, spokesperson for HIA and Vice President at Trifork, a company that provides several well-known health solutions, such as the Danish apps Fælles Medicinkort and Min Læge.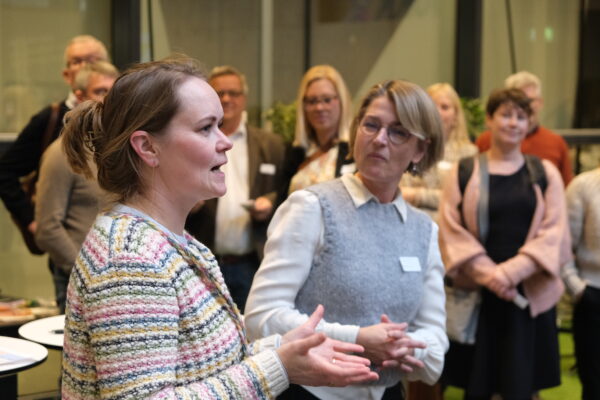 Health innovation – a growing branch
All of those invited to the speed dating at DokkX are businesses or actors within health solutions and are partners in Health Innovation Aarhus.
The purpose of the partnership is to put the Aarhus area and Central Denmark Region on the world map for health innovation and to attract even more investment, international businesses, start-ups, students, researchers, developers and other professional talents that work with innovation in the health sector.
- By speed-dating, we are electrifying this community, which of course is what Health Innovation Aarhus is. It creates even more collaboration among the innovation businesses there are in this branch. And an event like this clearly shows what a great range and variety there is in the Aarhus area when it comes to developing health solutions, says Lone Ryg Olsen, spokesperson for HIA and business director at Aarhus University. She continues:
- That the medium-sized companies in the area – who of course comprise the growth layer – come to speed dating, tells me how important it is for them to have close, local collaboration in the branch. Their time is very precious, and they choose to prioritise coming.
More events are on the way
Health Innovation Aarhus (HIA) was established in May 2022 and the speed dating was the first event of its kind – and more events for the partnership are planned for the future.
- Despite the fact that within the health sector we work in very different ways with innovation and are businesses of different sizes, we do have a lot in common. We already knew that when we established HIA. But such a speed dating event brings to light the need for cohesion in and development of the branch. So we shall be arranging many more events for the partnership, because it strengthens us all, says Karen Skjerbæk Jørgensen.
-Health Innovation Aarhus currently comprises 57 businesses and other organisations. Read more about the partnership and find all of the actors on www.hia.dk.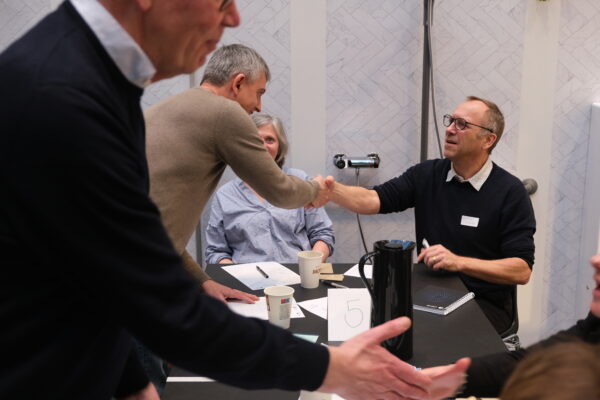 About Health Innovation Aarhus
-The initiative to establish the Health Innovation Aarhus partnership was taken in 2020 by Aarhus University, Aarhus University Hospital, INCUBA, Aarhus Municipality and Central Denmark Region. In the process the group has sparred with Invest in Denmark and Central Denmark Region's EU-office, CDEU.
-At the time of its launch in early May 2022, Health Innovation Aarhus included the following businesses and actors on its steering committee: Systematic, Trifork, Emento, Enversion, Danish Life Science Cluster and The Link.
-As part of the partnership, one helps to brand Central Jutland as an attractive place in which to invest, work, establish and run a business and to study the field of health innovation.
-Any business or actor that works with health innovation in established partnerships in the Aarhus area and the rest of Central Denmark Region has the possibility to join the partnership free of charge.
Read more about Health Innovation Aarhus on hia.dk and on LinkedIn:
Contact
- Lone Ryg Olsen, Director, Business and Innovation, Aarhus University, Health: lro@au.dk / +45 2076 7679
-Karen Skjerbæk Jørgensen, Vice President, Trifork: ksj@trifork.com / +45 3148 7808
-For general information and enquiries about Health Innovation Aarhus:
Emma Clement, Communications Consultant: emma.clement@ru.rm.dk / +45 5168 3588